We've scrubbed, we've fake tanned, we've bought the dress, the shoes, the bag... The hat?
Hmmm, it may be wedding-tastic in Cupcake land today but we've noticed something missing-
A distinct lack of hats on the ladies. And that includes us Cupcakes.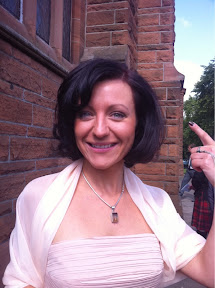 Although Kat bucked the trend with a fascinator, beautiful as always!
It's definitely a generation thing to feel the need to wear a hat at a wedding, but as a fashion thing, I really wish I'd worn one too.
They are so glamorous, so old Hollywood and so forgiving on a bad hair day!
But for any ladies who have opted to sport a fashionable head piece, today's rule is for you. This Wedding Day rule is specifically for the hat wearing guests and it's the one rule that gives the Mother of the Bride more power than the Queen for a day.
Friday's Rule #10
DO NOT remove your hat before the MoB has removed hers!
Next Wee Betty will be expecting a curtsy and for us not to turn our back on her.
Yes it is a real rule and I'm sure the wiser Cupcake fans will be nodding approvingly while the younger readers amongst you will be questioning such a stringent tradition. I am convinced again that this one is a generation thing.
Just like 'the matching'! Matching your shoes to your bag, to your lipstick, to your nail polish, to your earrings, to your.... You get the picture! (My Mother will never understand colour blocking with clashing but I digress.)
Today's post was really a sneak peek at Cupcake Mimi's wedding and giving all our followers some exclusive shots of The Dress, The Bride, The Bridesmaids and all the other beautiful details on her special day.
A day made all the more special because Mimi and Martin invited all the Cupcakes to share it with them and for that, we all feel very privileged.
So 'Cupcake Congratulations' to Martin and Emma, officially Mr and Mrs Corcoran.
Toodle Pip,
Cupcake Linz
x